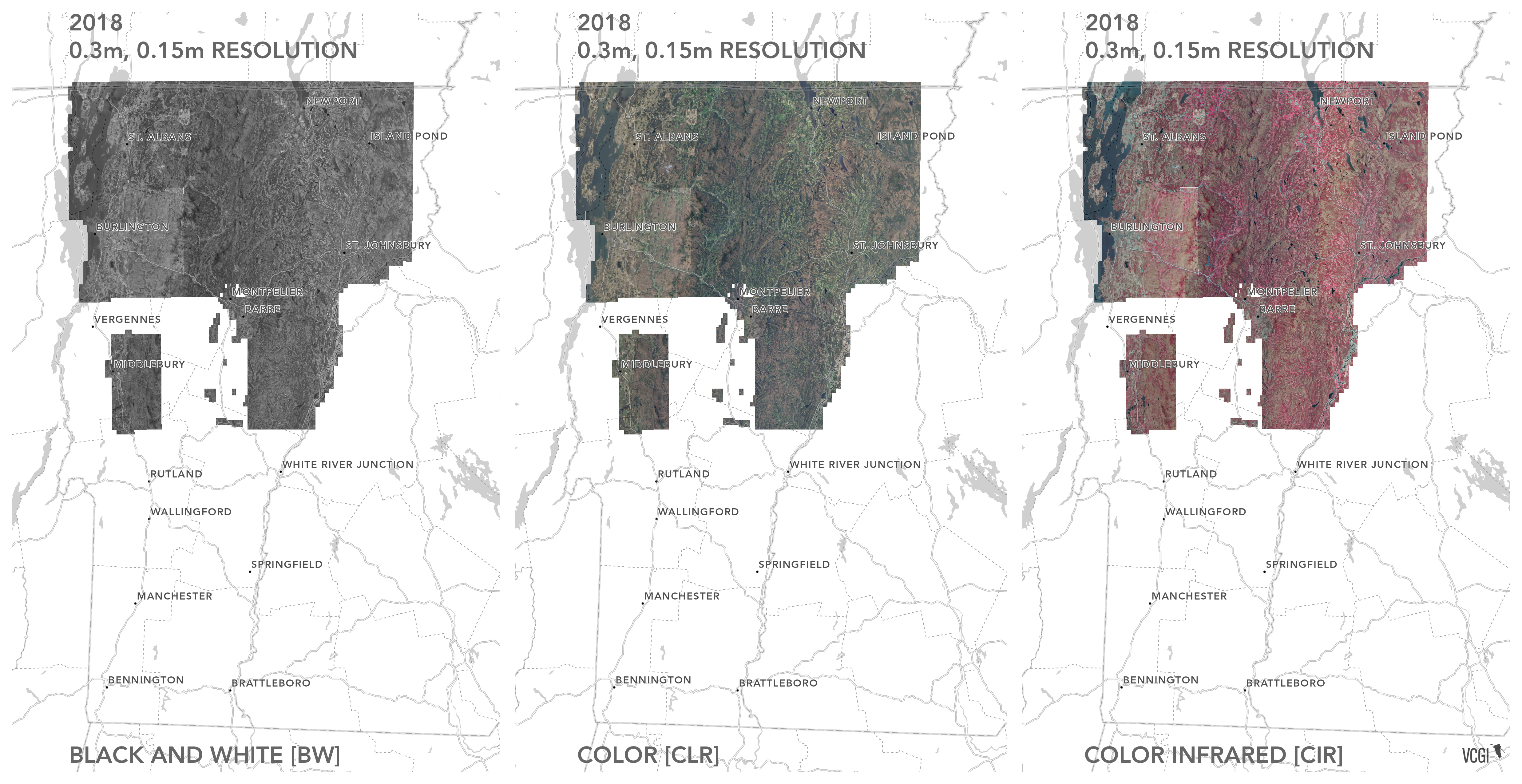 New 2018 VT orthoimagery are now available!
Vermont's imagery acquisition contractor (Quantum Spatial Inc. - QSI) successfully acquired a large portion of northern Vermont at 30cm GSD (ground sample distance). QSI also acquired 15cm imagery for all of Chittenden County as well as other more densely populated areas.  The imagery was independently evaluated by the State's quality control contractor (Aerial Services Inc.) and meets all specifications for deliverables.  The 2018 imagery represents the 3rd year of the State's 5-year Vintage 4 lift (2016-2020 - Vintage 4 Acquisition Status).  The remainder of the state will be acquired over the next two years (2019-2020).
The imagery is available for download and as imagery services from the imagery page at the geodata portal:
  *   2018 Downloads
  *   2018 Imagery Services
  *   Updated "Best of" imagery services (now includes 2018 imagery)
  *   Updated "All Imagery" imagery services (now includes 2018 imagery)
Feel free to contact me directly if you have any questions.
Enjoy!
--
Steve Sharp - PMP, GISP
GIS Operations Manager
Vermont Center for Geographic Information
802-882-3006
steve.sharp@vermont.gov
vcgi.vermont.gov