February 7, 2023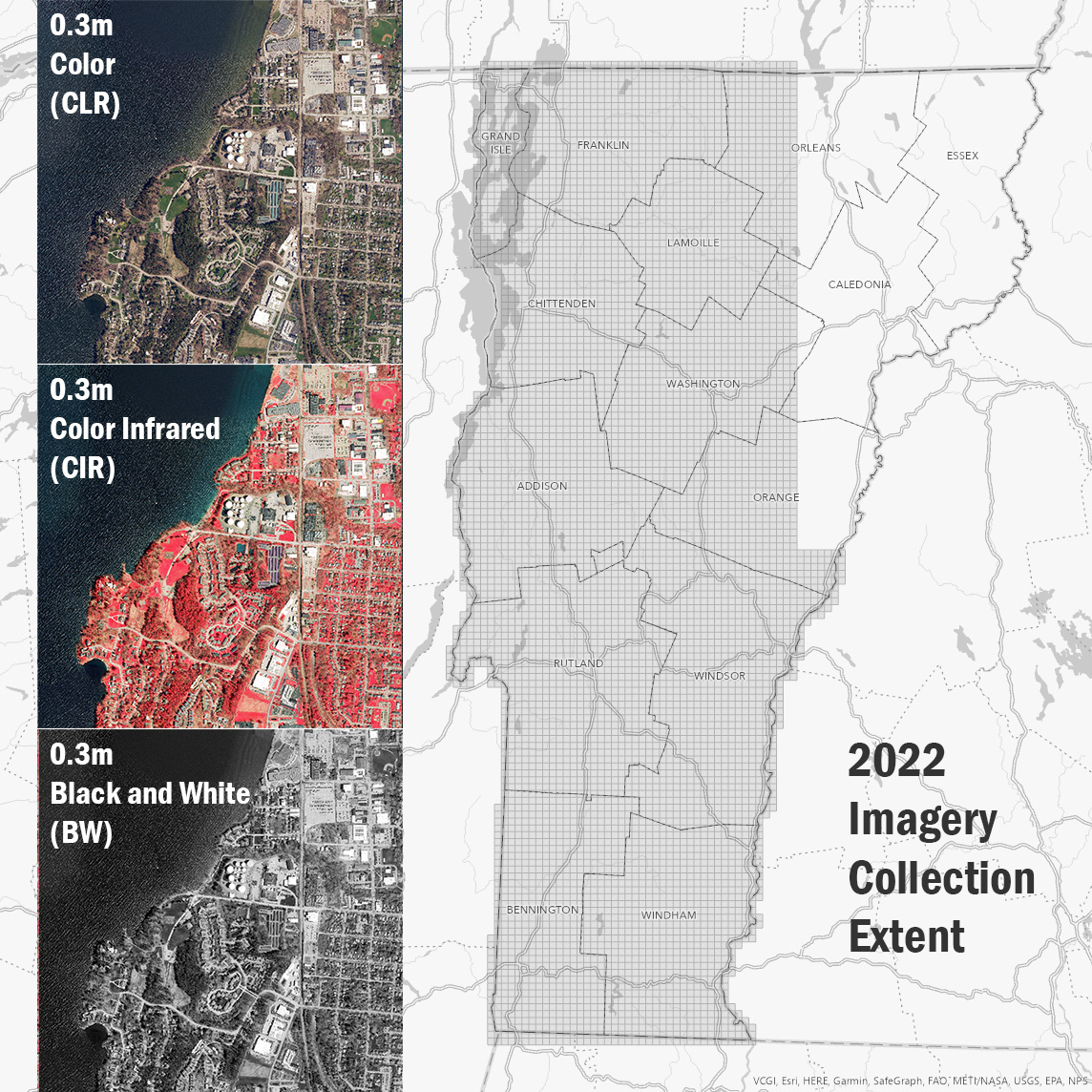 2022 30cm / 0.3m Orthoimagery Covering Most of Vermont Now Available for Download and Streaming
The Vermont Imagery Program is pleased to announce the availability of orthoimagery captured in spring 2022 at 30cm / 0.3m ground sample distance for covering most of Vermont. This collection represents the largest single-season leaf-off orthoimagery collection to date. When combined with 2021's collection, the entirety of Vermont is now available at 30cm within the past two years.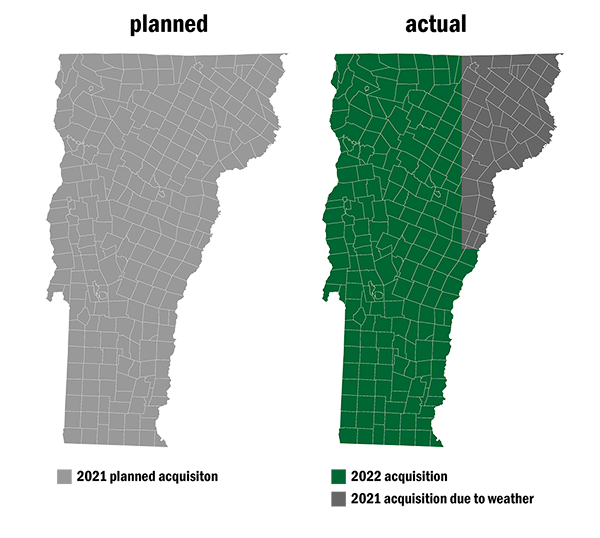 The 2022 orthoimagery acquisition (in green) was the largest single season leaf-off capture to date.
Imagery is available for download and streaming from the imagery page at the VT Open Geodata Portal:

Data downloads are now available from the datasets table at the Imagery page.
UPDATE March 1, 2023: Updates to the following services are now complete and available as noted:
The updated/new services listed above are also now available from the Imagery page at the Vermont Open Geodata Portal. See the services table for links:

An index service of the extents of the 2022 collection that includes tile information is also currently available. (2022 0.3m CLRIR Index | 2022 0.3m PAN Index)
For questions or more information, contact VCGI's Imagery Program Manager Steve Sharp.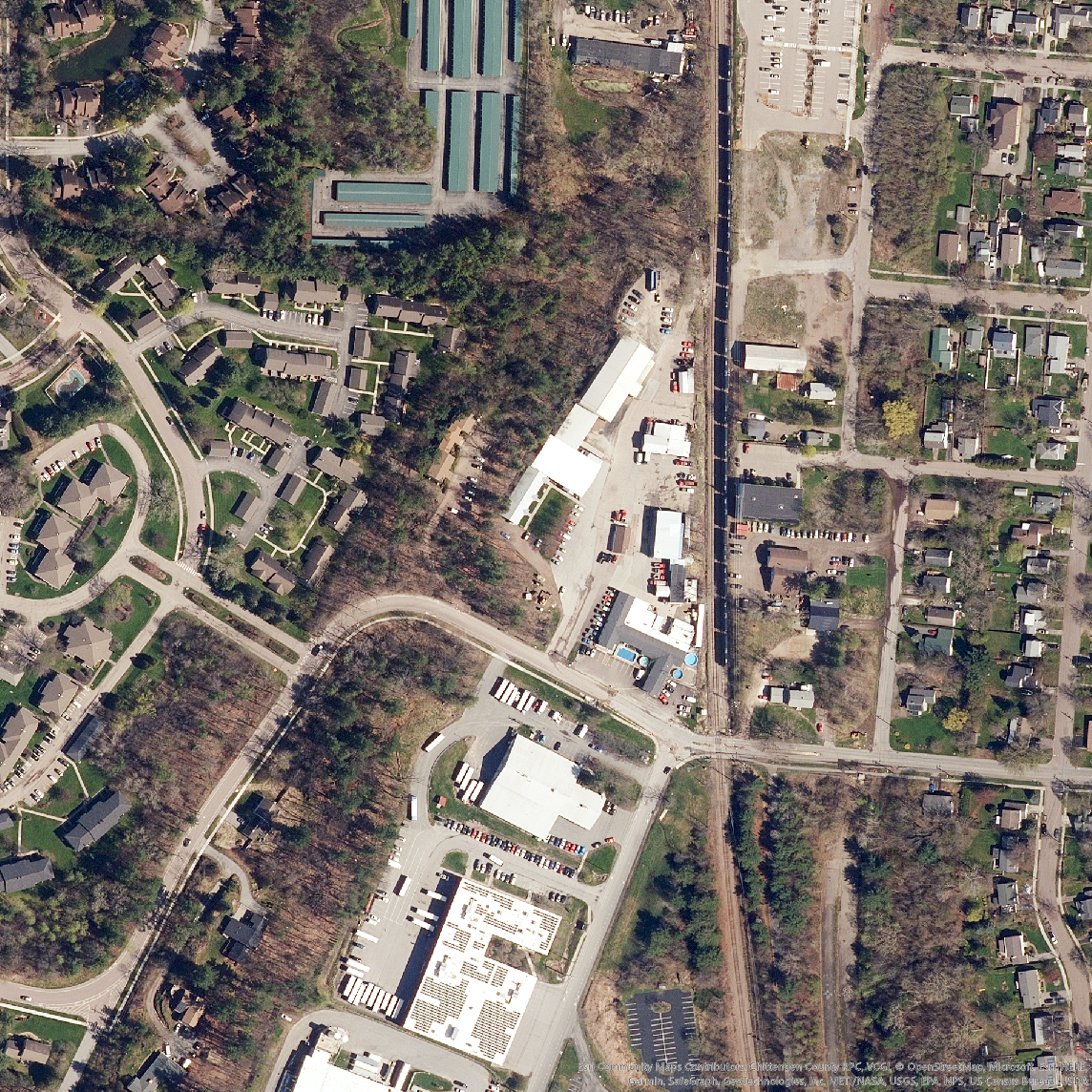 A portion of a color tile from the 2022 collection.