Using VCGI's Web Map Tile Services in QGIS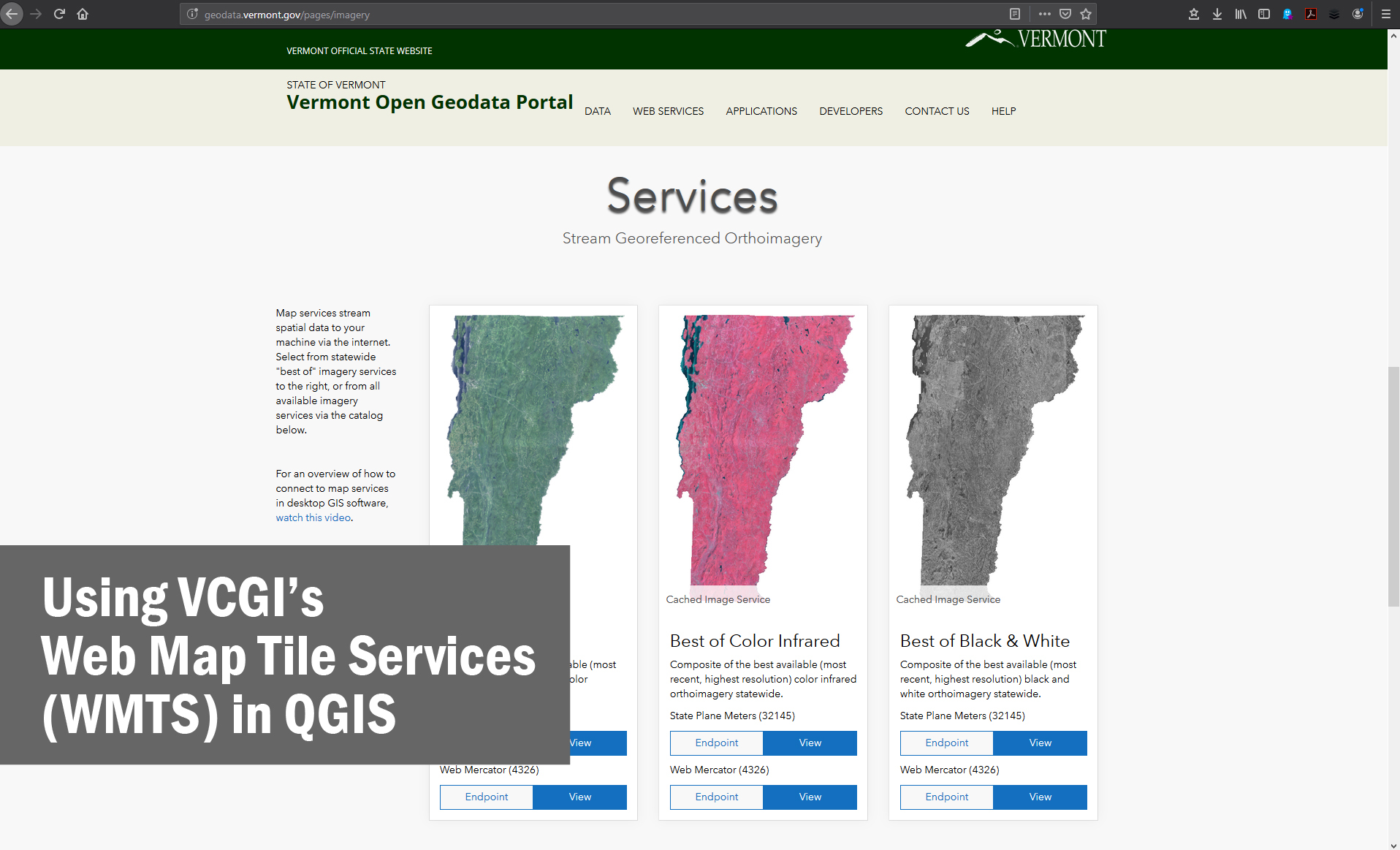 Interested in learning more about web map tile services and QGIS? Curious about map services as a means of using GIS information in general?
This tutorial, hosted by Steve Sharp, VCGI's GIS Operations Manager and Imagery Program guru, provides an overview of the differences between web map services (WMS) and web map tile services (WMTS), outlines the tiled services hosted by VCGI and how to find them at the VT Open Geodata Portal, and demonstrates how to load them in QGIS.