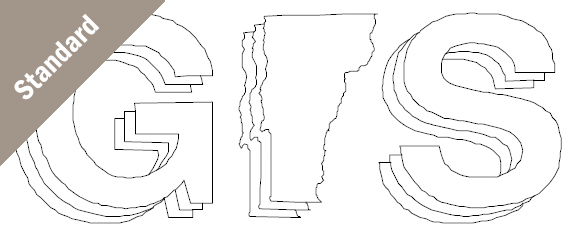 This standard defines codes for various incorporated and widely-used geographic areas in Vermont. Existing federal standards are leveraged by this standard to ensure maximum compatibility with state and federal data.
A primary use of these standard codes is to store and link data related to these geographies. One capability of GIS is the creation of thematic maps (maps in which towns or other areas are shaded in based on the values for the different areas). An example would be a thematic map of population density for Vermont's towns. Thematic maps will be easier to produce from various data sources if users adhere to these standard geographic codes.
The inclusion of these codes within state data at both the local and statewide level will also enable the linking of data from different sources and regions to perform analyses across municipalities, statewide, and at the national level.