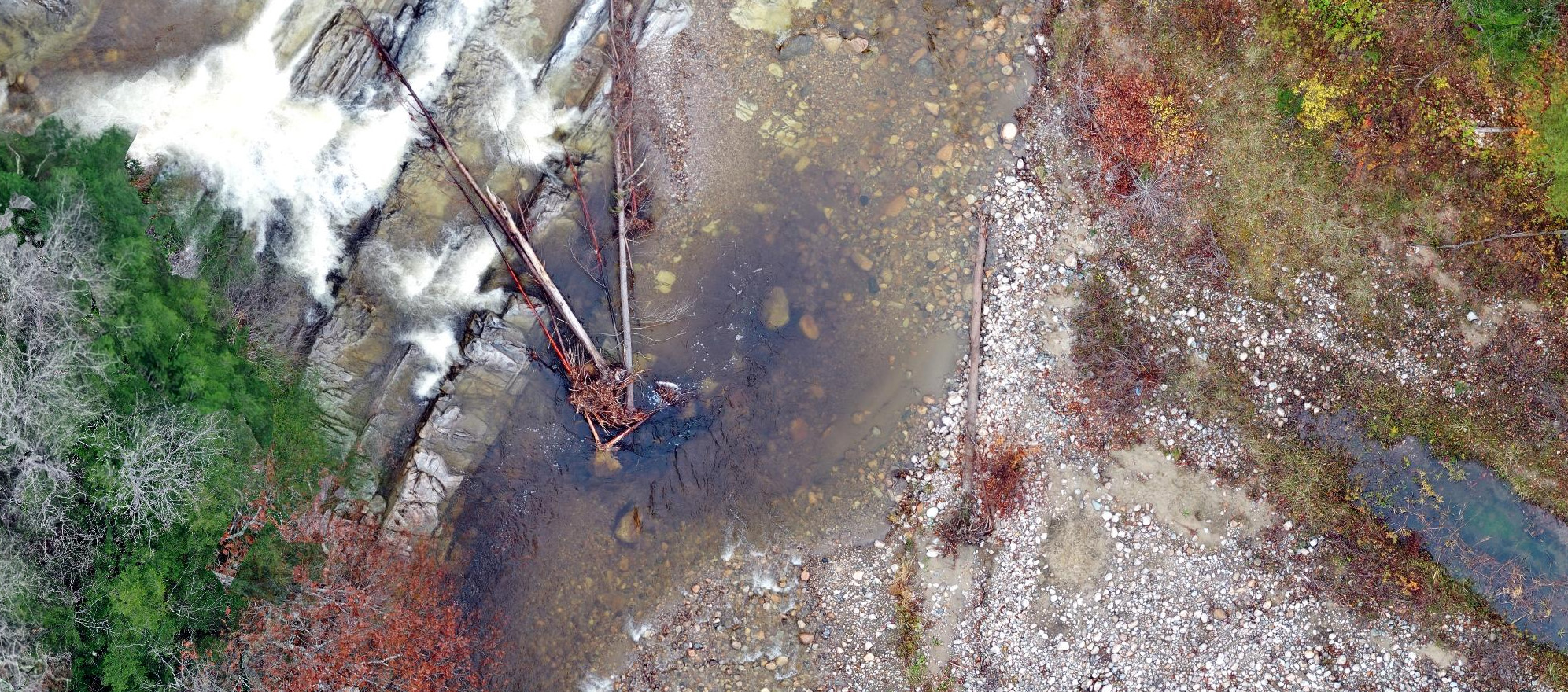 We are excited to announce the availability of high-resolution, georeferenced unmanned aircraft systems (UAS) imagery in the Vermont Open Geodata Portal as captured by the VTrans UAS program. Images available for reference include flights captured in 2019 and 2020 at select VTrans and partner agencies' project locations.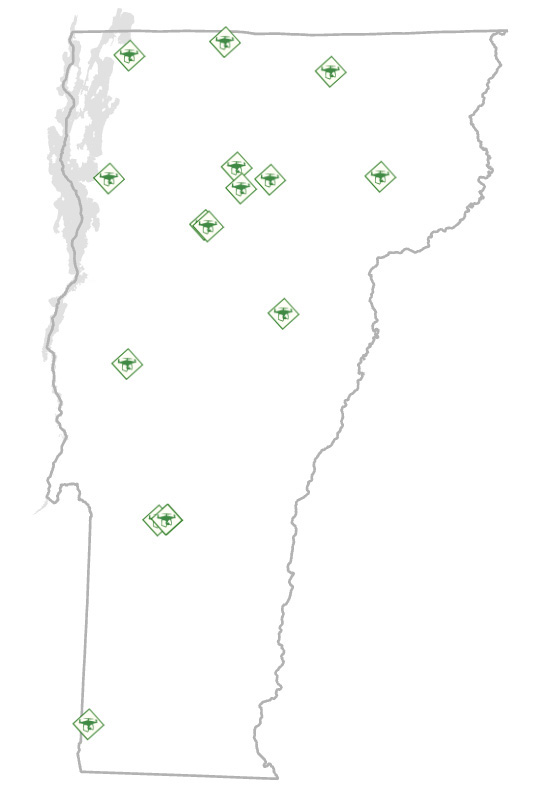 Locations of available UAS imagery as of August 2020.
UAS imagery offers much higher resolution of specific locations than that of the statewide orthoimagery, which tops out at 15cm for select areas. This increase in detail and timing of capture makes it ideal for aiding rapid assessment of infrastructure damage, building projects, or the study of landscape features and functions, such as those of the Clarendon Gorge:

A comparison of scale levels and detail available in the UAS imagery.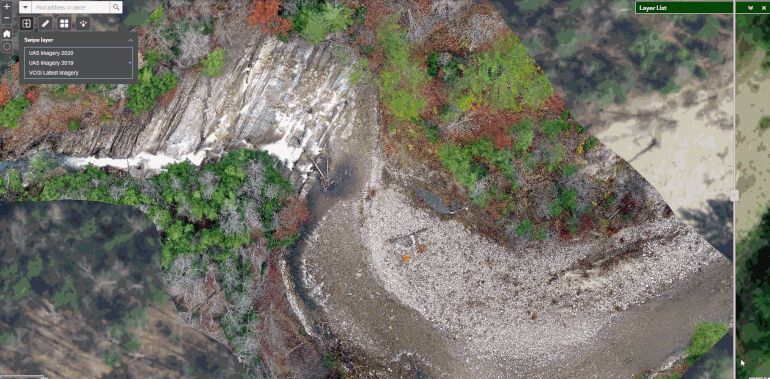 UAS imagery compared with standard orthoimagery available statewide. Note the project and flight location-specific overlay.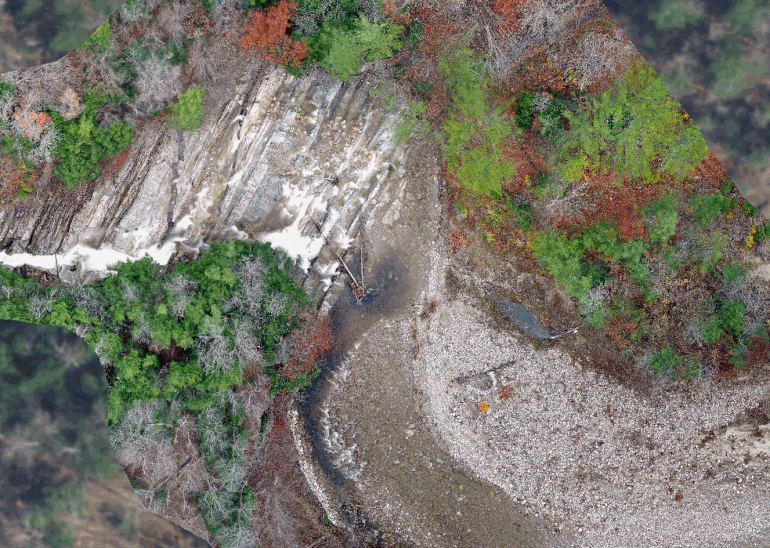 A part of the Gorge in detail.
The UAS imagery collections are now available to view via web application, or load into your GIS project via web services at their respective REST endpoints: 2019 and 2020 in web mercator only, cached. They will also continue to be available at the VT Open Geodata Portal via the imagery page, with new service links planned to be added each year.
Learn more about VTrans UAS program here.
Find the UAS imagery and more via the imagery page at the Vermont Open Geodata Portal.