Vermont Land Survey Library Now Available for Use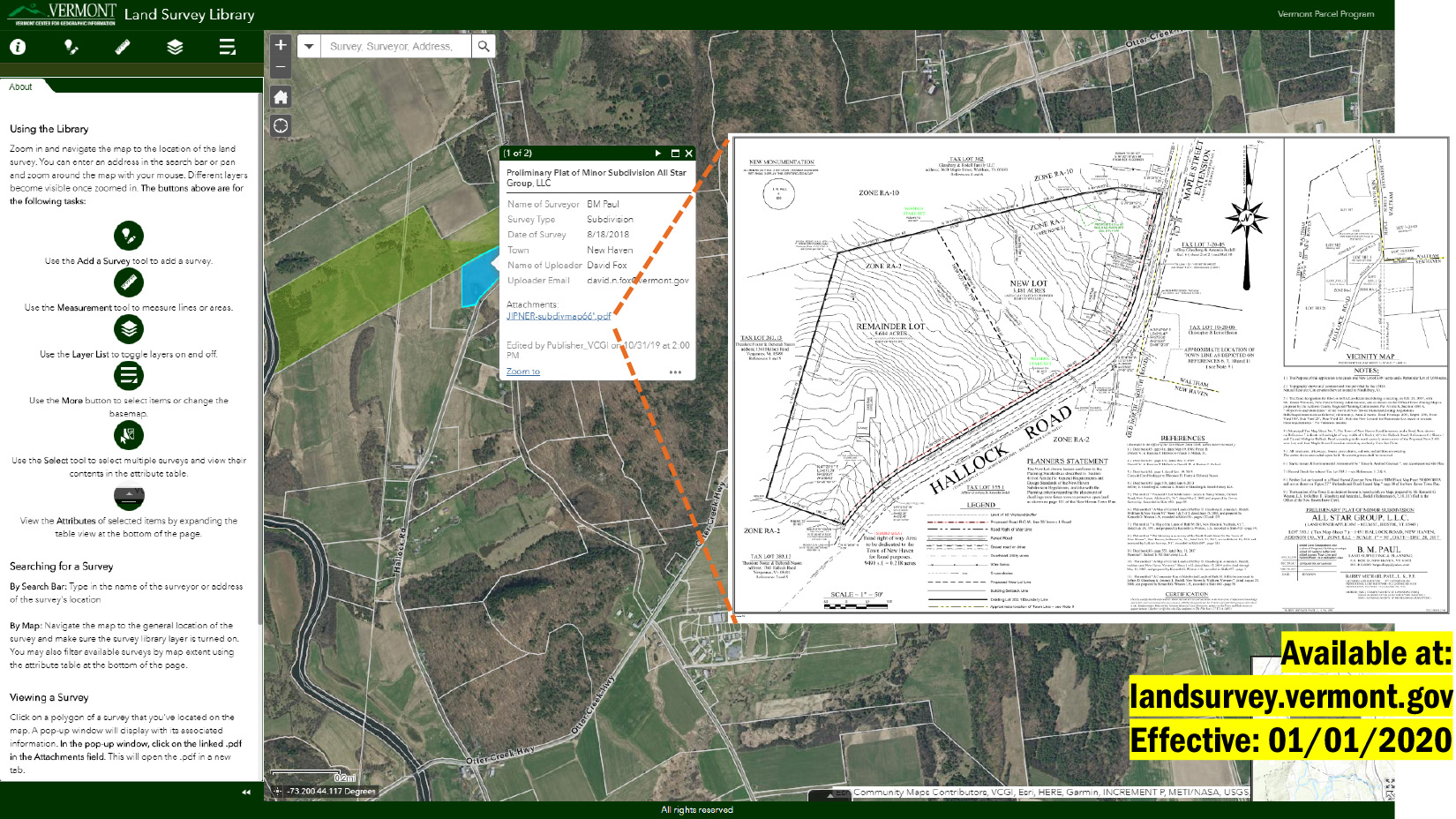 January 1, 2020 - The Vermont Land Survey Library is now available for use and is linked from landsurvey.vermont.gov.  The library consists of a web map that displays the general locations of .pdf copies of surveys produced by Vermont licensed land surveyors. For new surveys of line adjustments and subdivisions throughout Vermont produced from January 1, 2020 onward, surveyors upload the .pdf copies to the map when the surveys are to be filed with the respective Town Clerk. The library's content is open to the public and was established as part of Act No. 38 passed in 2019 (summary).
The copies of surveys are for public reference only, with the signed and stamped mylars that live with the Town remaining the official documents. The purpose of the land survey library is to improve knowledge of who owns what lands where throughout Vermont.
Visit landsurvey.vermont.gov to view the library, learn about how it works, see answers to frequently asked questions, info on how to use it, contact information, and more.
Related links:
Land Survey Library Homepage: landsurvey.vermont.gov
Land Survey Library Application: maps.vcgi.vermont.gov/landsurveylibrary
Act No. 38 (2019) Full