September 19, 2023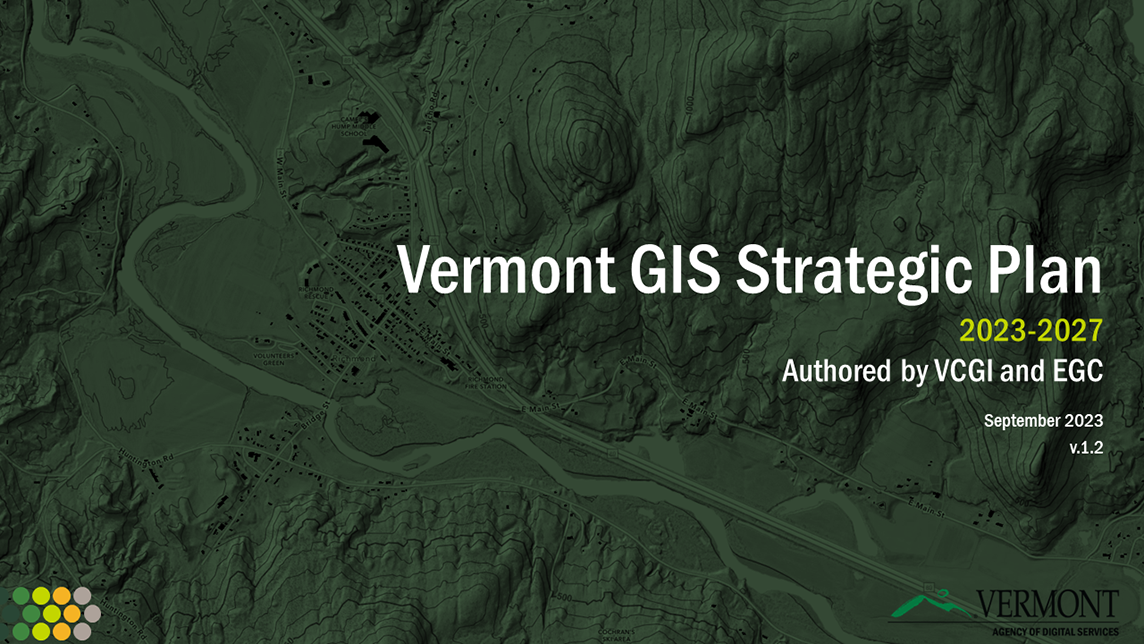 VCGI and the State of Vermont's Enterprise GIS Consortium (EGC) are pleased to announce the release of the Vermont GIS Strategic Plan 2023 - 2027.
VCGI was created to develop and implement a "comprehensive strategy for the development and use of a geographic information system" (10 V.S.A. Chapter 8: Geographic Information). The intent of this plan is to meet the statutorily required plan and strategy, providing guidance to the State of Vermont's GIS stewards across multiple agencies and departments from FY2024 through FY2028 (2023 - 2027).
The plan reflects more than a year's worth of effort to clarify needs, opportunities and areas of improvement for Vermont's GIS across a growing user base.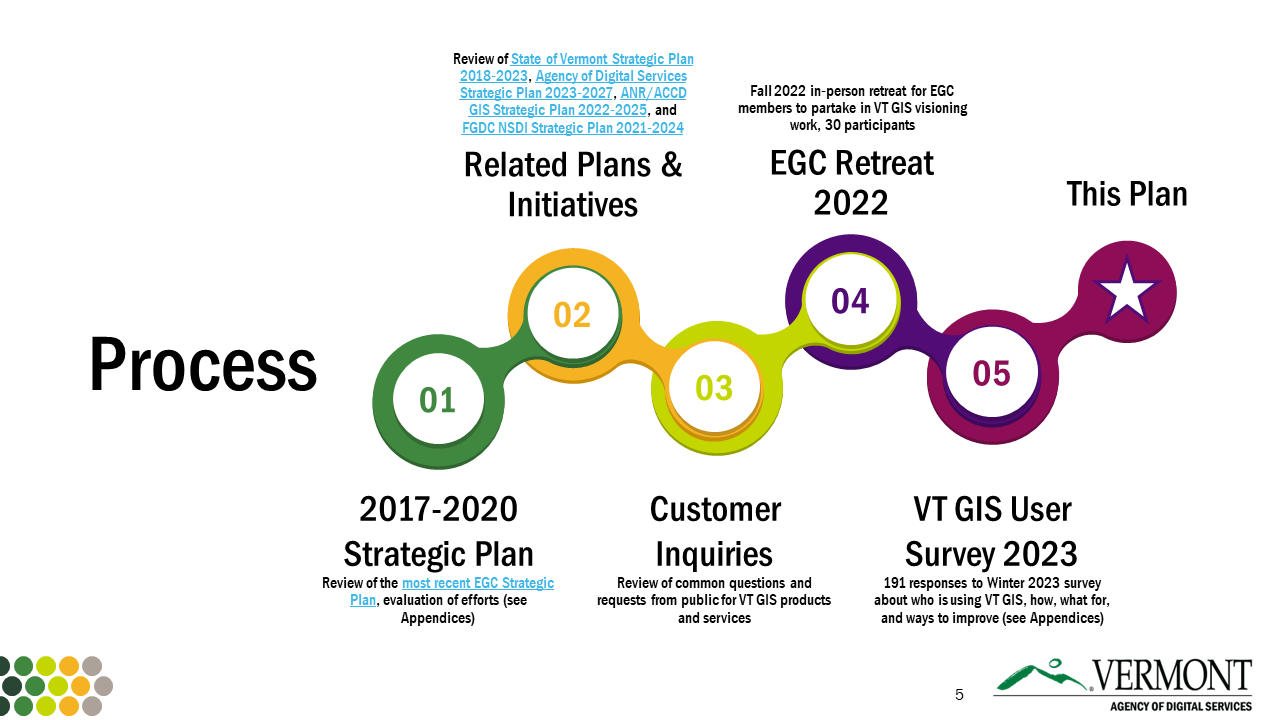 Four key findings resulted from this process:
We are moving from pure data collection to improvement
The universal want: more data, made easy
We serve an ever-widening range of uses and users
Behind-the-scenes, unseen work remains crucial to meet growing demands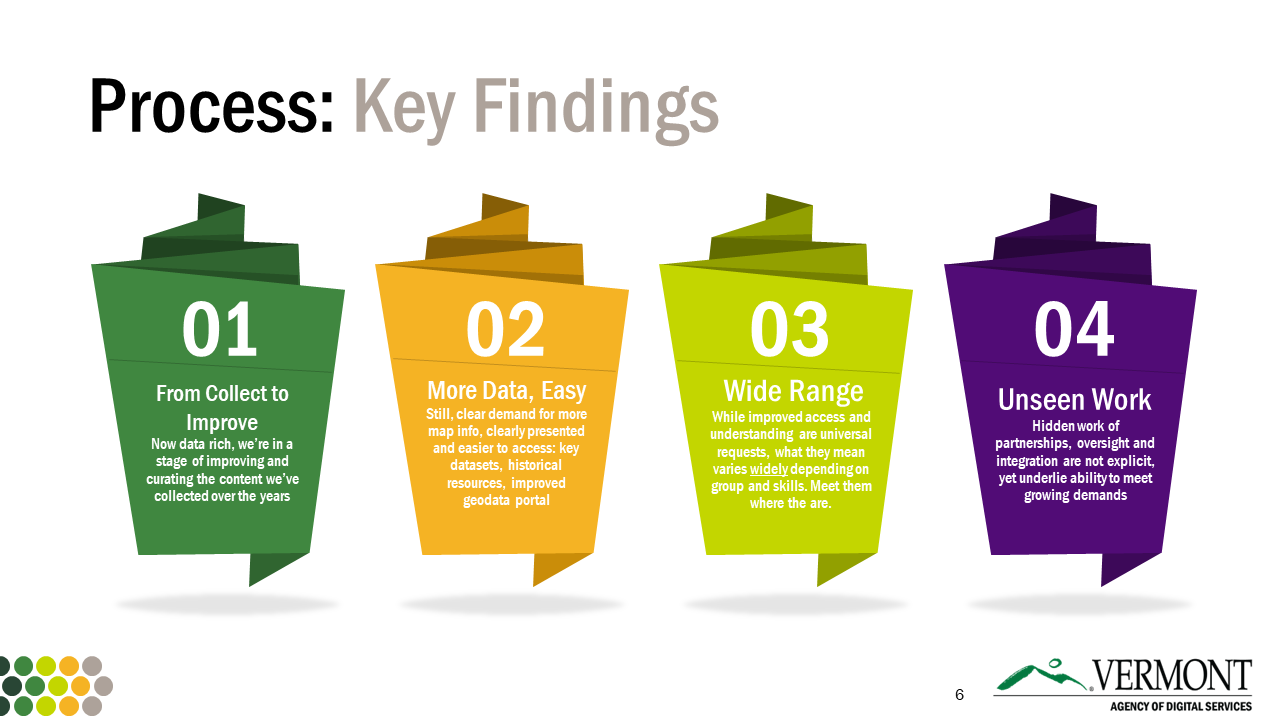 Vermont's geospatial professionals aim to support the State in meeting its goals, offering open spatial data to meet many challenges.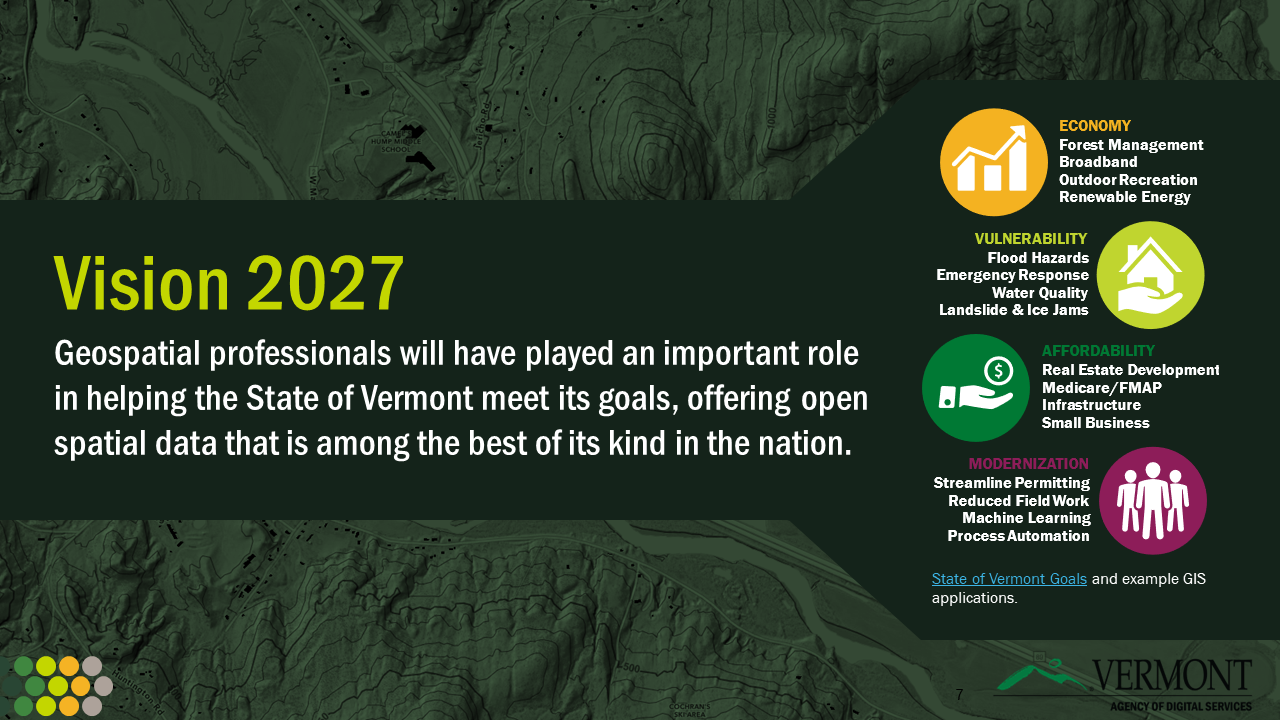 The work of the next five years will rely on strong partnerships among the EGC, adhering to a mission of coordinating the investment, management, and application of open geospatial data and resources for the State of Vermont, improving the quality of government services and providing value to the broader mapping community.
Three overarching, strategic outcomes will guide this work:
Improved Spatial Data Infrastructure
Developed Access and Understanding
Strong Partnerships and Governance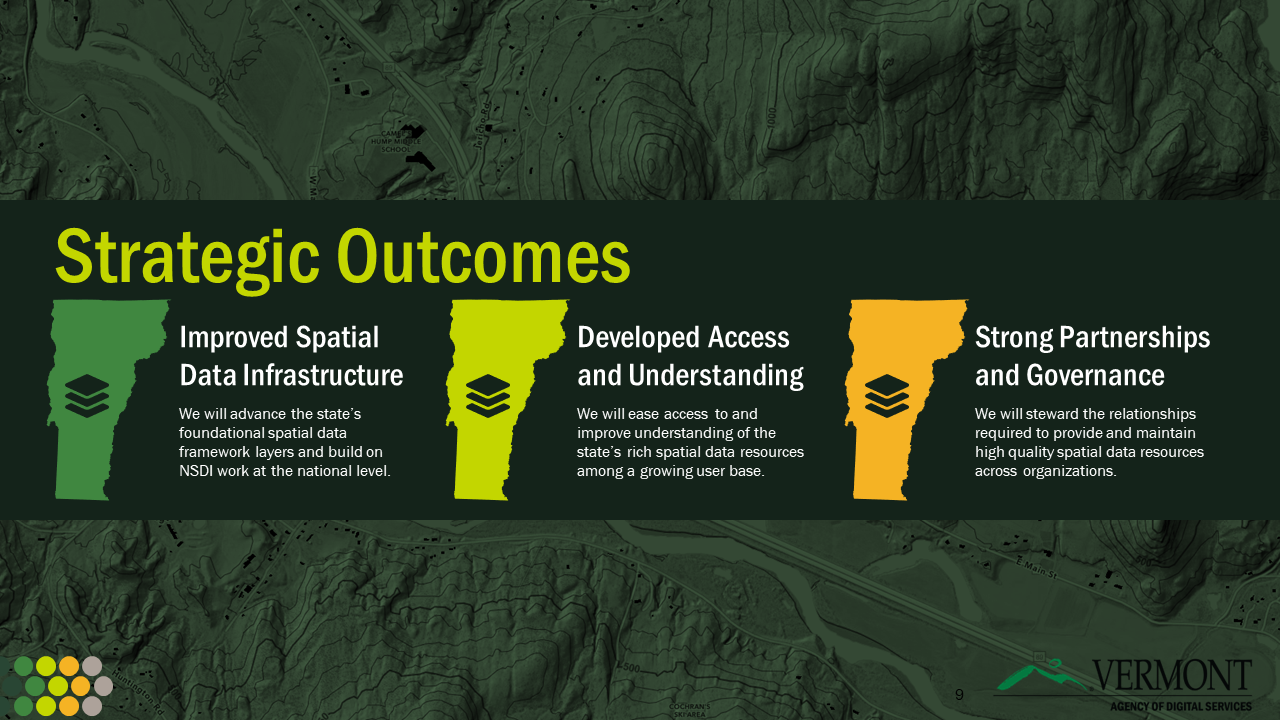 Read the full Vermont GIS Strategic Plan 2023 - 2027 below, or download as a pdf here.