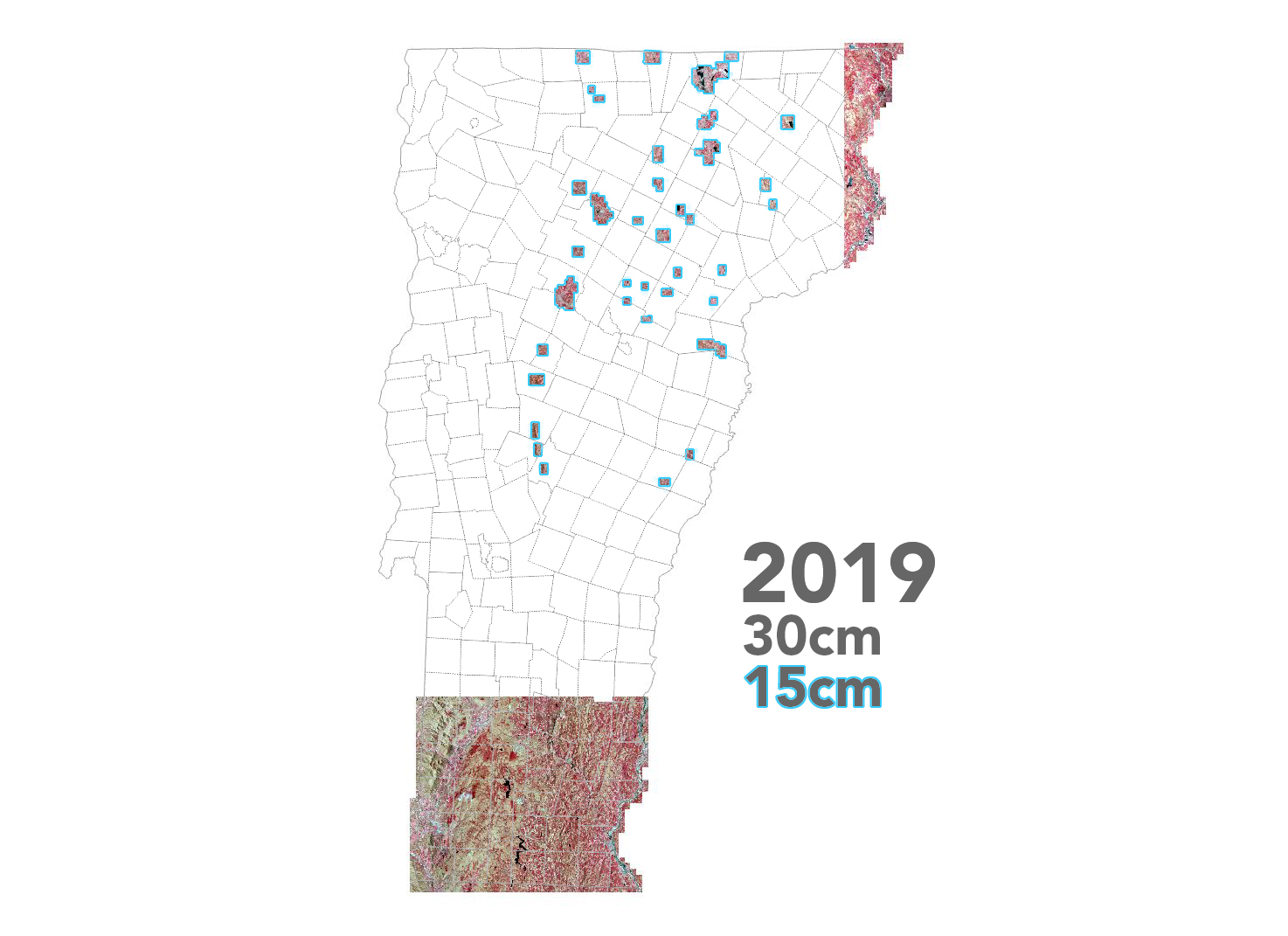 2019 digital orthoimagery is now available for download and streaming via web services. Coverage includes most of Bennington and Windham Counties and the eastern section of Essex County at 30cm resolution, as well as select cities and towns in the north-central parts of the state. All imagery was collected during spring of 2019.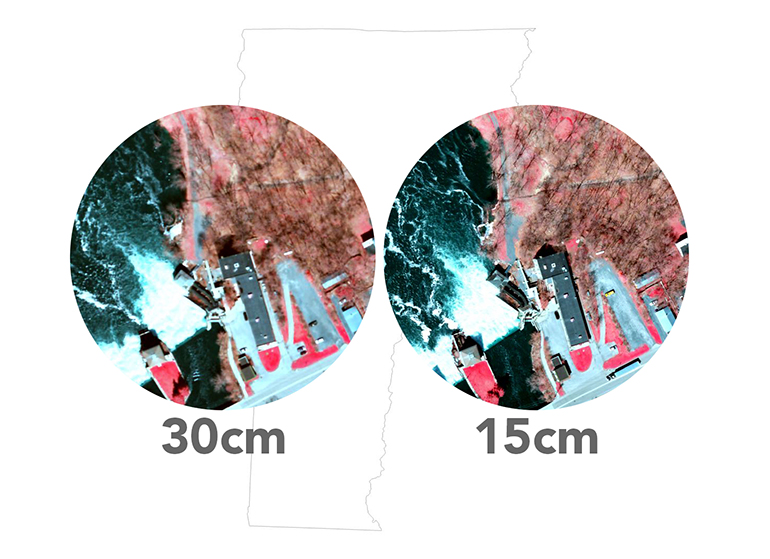 Comparison of 30cm and 15cm resolution orthoimagery.
The 2019 collection is available in color, color infrared (shown here), and black and white. Like all the digital orthoimagery published by the Vermont Imagery Program, the 2019 photos are freely available. Downloads in both JPEG2000 and GeoTIFF formats as well as updated web services are accessible at the Vermont Open Geodata Portal. Users can also access the imagery datasets through a map-based tool called the Vermont Orthoimagery Finder.
The 2019 set completes 30cm coverage of Vermont in the most recent vintage (2016-2020), with only select "buy-up" areas at 15cm resolution remaining for 2020. Planning for the next 5-year cycle of statewide updated coverage is currently in progress.
Happy mapping!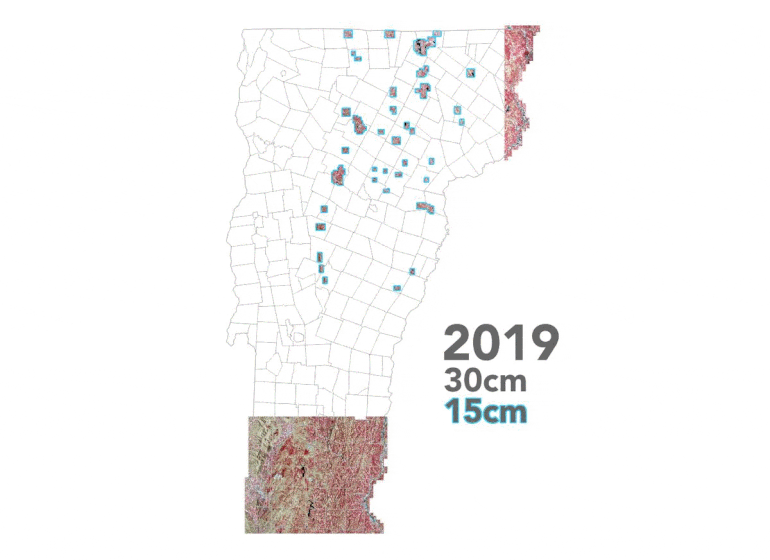 An overview of the 2016-2019 digital orthoimagery collected and published to date.
Learn more about the Vermont Imagery Program here.
Read answers to Frequently Asked Questions about imagery here.
View imagery with other GIS layers online at the Vermont Interactive Map Viewer.
Learn more about finding the flight date of a particular image tile, its corner coordinates, and tile numbers here.