2022 Vermont Legislative Districts Now Available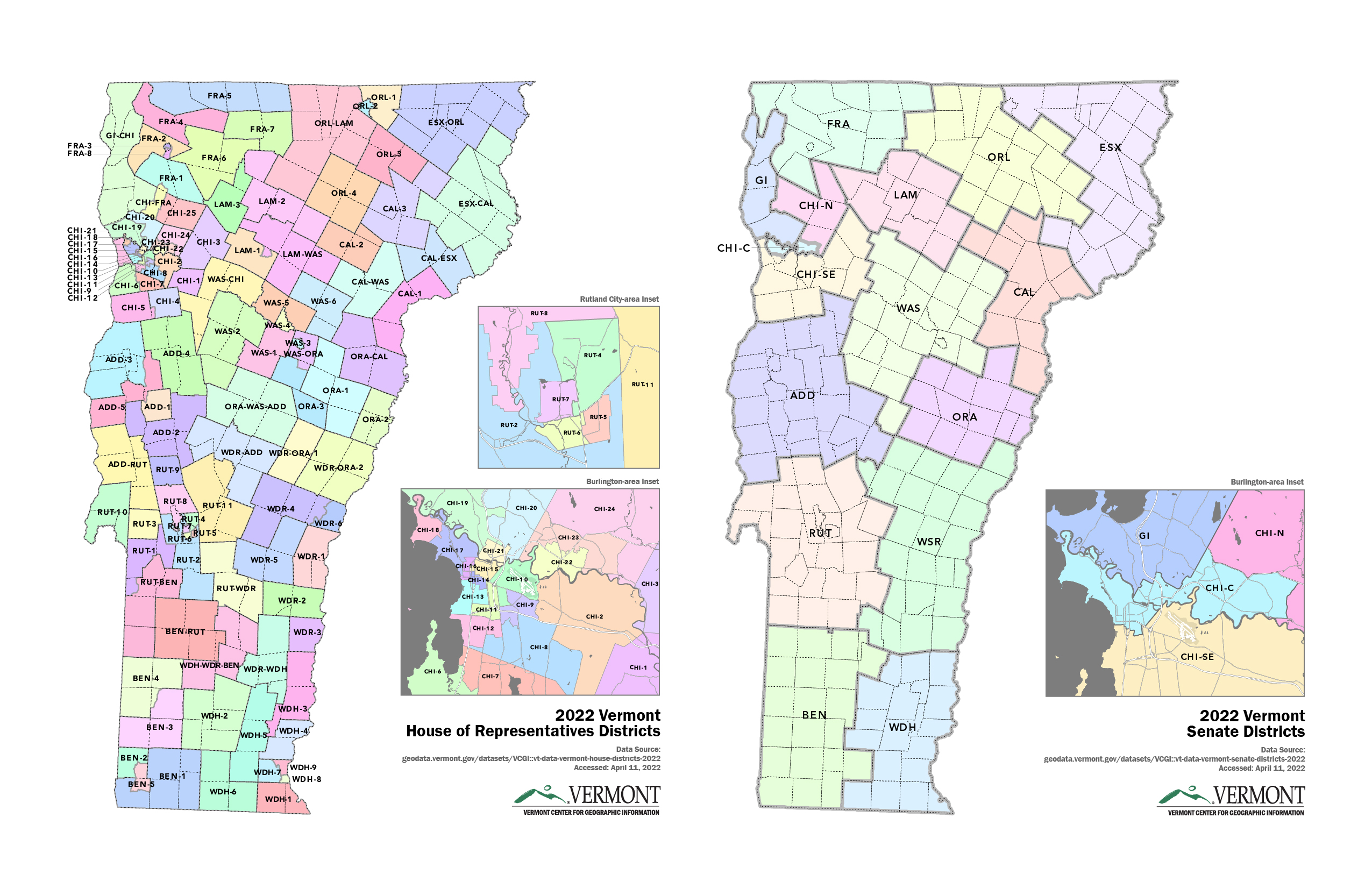 Vermont's updated 2022 legislative districts are now available in GIS format at the Vermont Open Geodata Portal:
The reapportionment (redistricting) process is guided by Title 17, Chapter 34A of the Vermont Statutes Annotated. On March 30, 2022, the General Assembly passed H.722 (2021) reapportioning the House of Representatives and the Senate. H.722 was signed by the Governor on April 6, 2022, and enacted as 2022 Acts and Resolves No. 89.
Learn more about the final districts here.
The web maps below allow one to identify districts and search by address. (Link to fullscreen House District map and Senate District map.)
https://vcgi.maps.arcgis.com/apps/instant/sidebar/index.html?appid=c963d...
Static PDF maps of the udpated districts are also available: